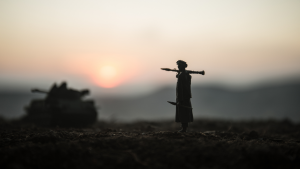 The past week has been heavy with grief as we witness multiple humanitarian global crises in the news.  Images of Haitians being surrounded by debris and rubble, following an earthquake that is reminiscent of the quake that devastated the country in 2010; and video footages on the news of Afghans risking their lives to escape their country, after the takeover of the government by the Taliban; are just two examples of the harrowing realities that families and individuals are facing right now.
For Haiti,
£45 will supply a family with groceries containing basic food items
£170 will provide emergency shelter for a family
£3,400 will give a family a simple wooden house
£34,000 will buy a vehicle for the mobile water treatment facility
For Afghanistan, any amount will help Afghans have safe passage out of the country.
No matter the geographic location or type of disaster, the suffering of the people and the need for hope is evident, Global Aid Network (GAiN) UK's mission is to reveal hope and restore life by demonstrating love through compassionate action to those who are living in poverty, injustice and crisis.
As you know our heart is to provide relief and development support for people in Haiti and Afghanistan, wherever the need is the greatest and we are able to respond, we will direct your generous giving.