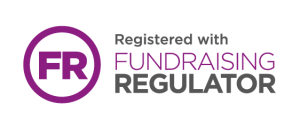 Will you commit to pray, give and go?
Today, YOU can help make a difference.
Jesus says: '"The harvest is bigger than you can imagine, but there are few workers. Therefore, plead with the Lord of the harvest to send out workers for his harvest. Go!…' Luke 10:02 (CEB)
Join our exciting 10:02 campaign, and be a part of seeing lives transformed!
You can get involved in the adventure:
1. Pray – set a reminder to pray at 10.02 every week for people to respond to God's call to GO!
Click here to receive exclusive updates on the 10:02, ways you can pray… plus other news from Agapé UK.
2. Give £10.02 per month to Agapé UK so that more people are inspired, encouraged and enabled to introduce others to Jesus.
Click here to give and receive a thank you gift from us.
3. Go – You can help people discover Jesus wherever God has placed you! Why not also consider joining with us as a staff member or volunteer?