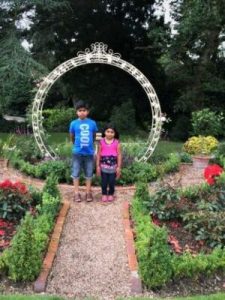 Hello!
Thank you for visiting my giving page! My name is Biju. I and Sissy got married in 2003. We live in Liverpool; North West England and we have two children. I joined Agapé UK in 2018 and I work with the FamilyLife team. Family Life works to strengthen UK families. Our God is doing great things through our lives to help and support families in the UK. We are excited to be part of this wonderful ministry to serve the Lord and His people.
Our heart's desire is to help transform the lives of others, but we cannot do it alone. We need people like you to join us in mission, sharing the Gospel with families across the UK. Everyone working with Agapé UK develops a team of ministry partners who regularly pray for them, encourage them and give financially towards their salary and ministry expenses. If you would like to be part of my ministry partnership team in any way, please get in touch.
bijugeorgekutty@familylifeuk.org
Blessings.