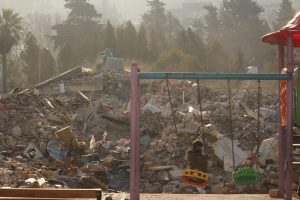 More than 57,300 people are reported to have been killed by the earthquake that has shaken southern Turkey and northern Syria on Monday 6th February. We cannot imagine the number of families that are currently suffering the consequences of the disaster, in an area already seriously affected by the long war and a bitter winter.
One week previously, our Spanish colleague Luthía was in Turkey, visiting makeshift refugee camps and meeting with our local contacts to study new ways to collaborate in the country. Today, we are coming together as a global network to respond to this crisis and support our established partners on the ground to get shelter, blankets and food to people in need. Our Disaster Response team spent time in Southern Turkey helping our local partners to build "Tiny Houses", temporary shelters for families affected by the quake.
While we can see the large-scale effect of this earthquake, every disaster affects individuals and their stories are just as important as the whole. Here you can read how the quake has impacted the lives of Beste and Tulay and their families.
Your donations will go towards sending urgent relief supplies to both Turkey and Syria as we continue to support our local partners who are serving those in need.